Yes, a tune I conjured up in my spare room, has been melodically incorporated into Rufus Wainwright's "Hadrian" - quite possibly, the most flambouyant new opera of the 21st century...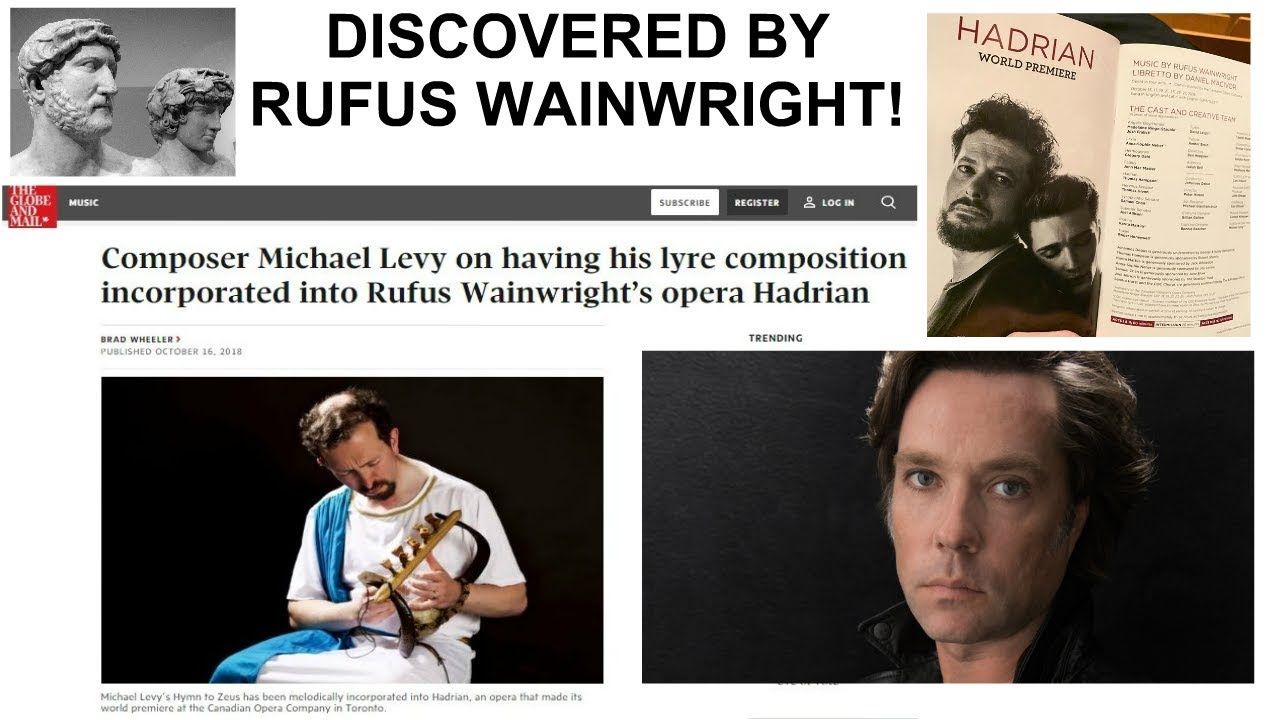 The full story of my collaboration with Rufus Wainwright was featured in a story in "The Globe and Mail" 

In short, on 27th April 2017, I was contacted by Cori Ellison, who was serving on behalf of Canadian Opera Company in Toronto as the dramaturg for the production:

"Mr. Wainwright has become acquainted with your work, particularly the 'Hymn to Zeus', and would very much like to incorporate a few musical quotations from that piece and perhaps some others in his opera. Might you be amenable to that?"

A telephone conference was arranged between myself, Rufus and Cori on 25th May 2017, whilst Rufus was still on tour in Bergen!

During the course of the conversation, Rufus told me he particularly liked my composition, "Hymn to Zeus" (track 3 from my 2010 album, "Apollo's Lyre") which he described in our telephone conference as

 "...a really beautiful melody".

"Hymn to Zeus" is a piece I composed for lyre, in the intense ancient Greek Dorian Mode; the equivalent intervals as E-E on the white notes of the piano (and misnamed the "Phrygian" mode by scholars in the early Middle Ages). This was also the favourite musical mode of Plato himself, who thought the Dorian mode was the only mode of true moral worth. It has a distinctively introspective and haunting meditative quality. 

Incredibly, my lyre theme was melodically incorporated into literally the two most dramatic scenes of the entire opera - in Act II, Scene IV; when Hadrian relives the moment he first met his lover, Antinous and later, in Act III Scene VIII; when Hadrian finally learns the awful truth behind the mystery surrounding Antinous's death.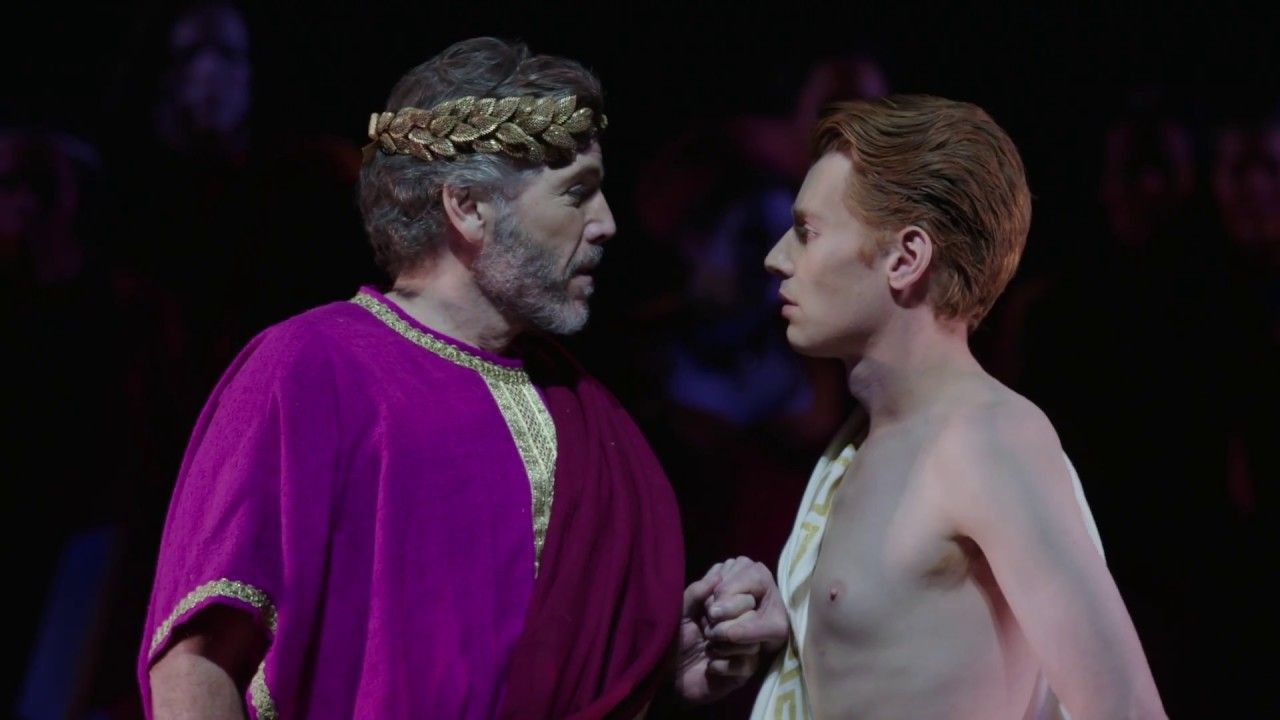 How I finally managed to acquire the HD video footage of my lyre theme in Act II Scene IV of the premiere of the opera, was almost like divine intervention from Antinous himself!

After learning the awful truth that my laptop screen capture app miserably failed to record the one-off "Watch Party" livestream of the premiere & after pleading on Twitter, if anyone else out there had recorded the one-off livestream of the opera, I was contacted by an actual latter-day Priest from Brazil's First Temple of Antinous - who finally enabled me to see the opera; almost 2 years after the premiere in Toronto!!! The best things in life, are certainly those worth waiting for...



 
---