I am delighted to announce that My ancient-themed lyre music is now both the main theme & entire soundscape, of the brand new mod of the video game from Paradox Developement Studio, 'Crusader Kings III', entitled: "APOTHEOSIS: THE HELLENISTIC AGE"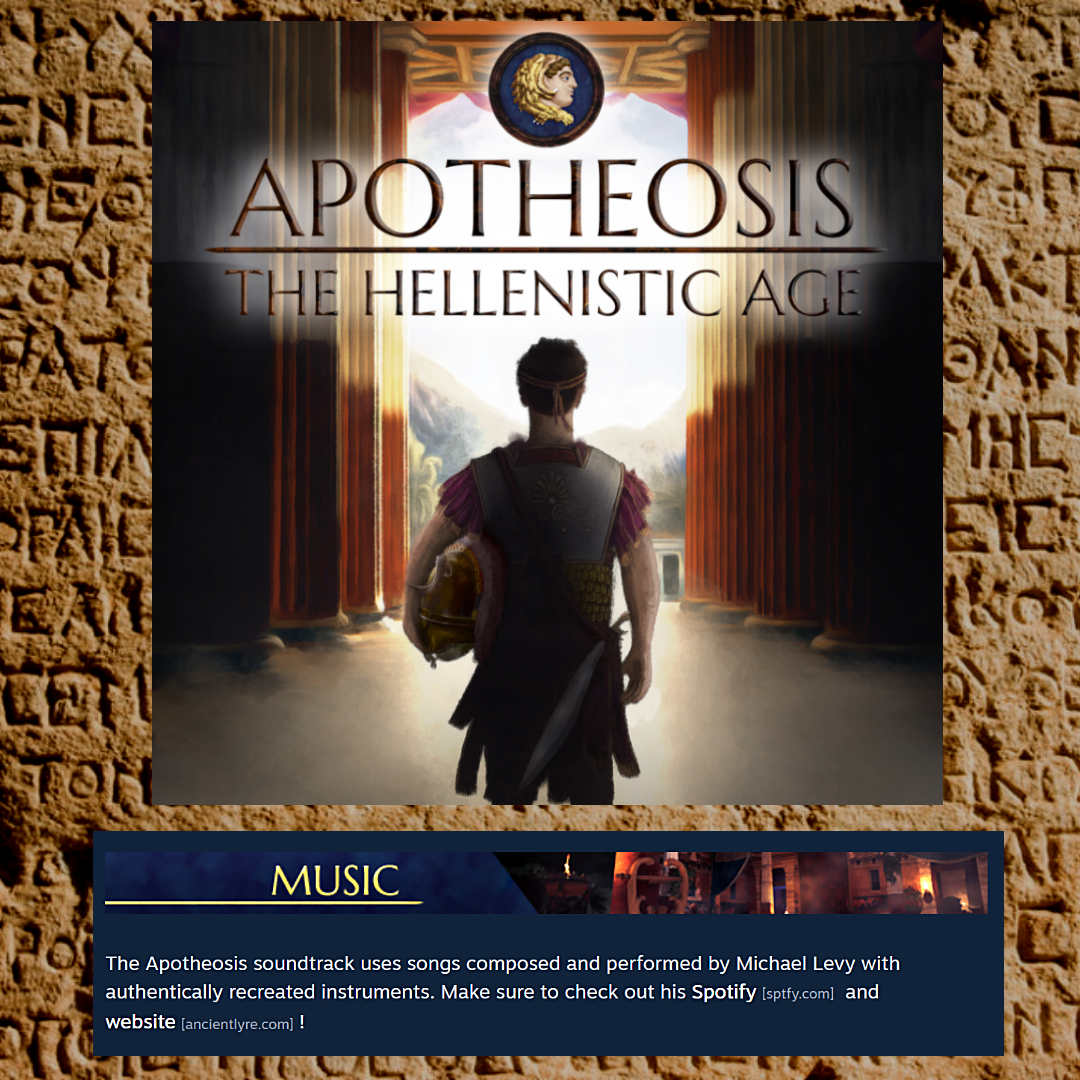 Featuring a wide selection of my ancient Greek-themed music, the main theme of the mod, which automatically plays each and every time the mod is first opened, is my track "Paean to Ares" - from my 2016 album, "Kithara of the Golden Age".

The awesomely ancient historically immersing mod of the game is available now, from here.

Who needs really boring stuff, like a 'record company'!
 
---